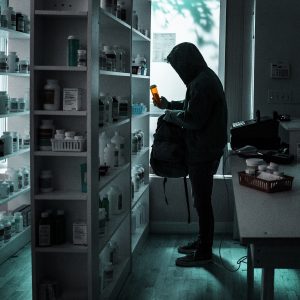 Drug charges can come with serious consequences and you may feel that you will be fighting a losing battle in court. Whether you are facing simple possession, delivery, intent to distribute, manufacturing or more involved commercial drug charges, a qualified drug-crime attorney will take the time to help you navigate the intimidating and often confusing legal system.
Regardless of the charges you are facing, the skilled drug-crime attorneys at Corbridge Law Offices, P.C. can provide the support and fair representation you need.
We will work to achieve the best possible outcome for your case. We know that criminal charges can put a financial strain on you and your family, and are willing to work with you to create a fair fee structure that fits your budget.
Types of Charges
Our drug-crime attorneys have extensive experience helping clients fight charges of drug possession, delivery, distribution, and manufacturing. If you are facing commercial drug offenses, we will fight to drop this classification from your charges and reduce your sentence.
A commercial drug offense is a classification that is attached to common possession, distribution, and manufacturing charges. It can increase the penalties you may be facing and result in substantial prison time.
The state of Oregon must prove three of the following to successfully convict someone of a commercial drug offense:
Delivery of drugs such as heroin, cocaine, marijuana, or other controlled substances for consideration (money)
Possession of $300 or more in cash
Possession of a customer or transaction list
Possession of lands used to manufacture drugs
Possession of drug manufacturing equipment
Possession of materials used for packaging drugs (such as scales or foil)
Possession of stolen property
Possession of firearms
In addition, the quantity of the drug also can be a factor in determining if the offense is a commercial drug offense. A skilled drug-crime attorney can fight these allegations by scrutinizing the conduct of law enforcement to determine whether your rights were violated during your arrest. If the police used a search warrant, they will make sure that it was carried out in adherence to Oregon state law.
We Can Help
A drug charge doesn't have to be a permanent stain on your record. If you or someone you love is facing criminal charges and needs a drug crime attorney, contact Corbridge Law Offices, P.C. in Hillsboro, OR at 503-352-9360 to discuss your case with an understanding and experienced drug crime attorney today.
We Want To Review Your Case. Contact Us Today