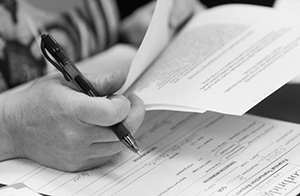 If you're facing criminal charges, we know how stressed and overwhelmed you probably feel. Convictions hold severe consequences, and we take that risk seriously. At Corbridge Law Offices, P.C., we see people get caught in tough situations every day, and we're committed to understanding your case with open-minded compassion. Seeking legal counsel was a smart move – you're in good hands with Corbridge.
Through our years of helping Portland residents, we offer not only legal guidance but also provide much-needed reassurance and mental support to you and your family. When your reputation, livelihood, and freedom are at stake, you need a criminal defense attorney with a track record of success. Corbridge attorneys draw upon decades of experience to fight for your constitutional rights, hold prosecutors accountable to the law, and guide you through the complex legal system. We'll do everything possible to achieve a fair verdict, so you can return to your loved ones and focus on moving forward.
Don't roll the dice with your freedom. Choose peace of mind, and call 503-352-9360 right now.
Criminal Defense Lawyers You Can Trust
We get the job done.
Complete understanding of our clients' case, personality, and backgrounds is essential to winning criminal cases. We grasp the magnitude of these cases, which is why creating trust between our attorneys and clients helps instill confidence in both sides of the team.
Read some of our client's testimonials:
"I have never worked with an attorney who actually answers his phone, spends time talking to me about an issue, and thoroughly explains my options like Ryan does. I have found Ryan to be direct, honest and absolutely trustworthy. Ryan displays a sense of humor and sensitivity and does not make me feel silly or unintelligent. He has surrounded himself with a team of knowledgeable and hardworking professionals."
Experience You Can Count On
When finding the right Portland criminal defense attorney, it is important to ask how much experience they have defending against your particular charges. Our attorneys are ready to work for you.
Ryan R. Corbridge, Principal Attorney:
– Ryan has achieved acquittals for individuals charged with DUI, domestic violence, drug manufacturing, drug distribution, drug possession, assault, harassment, coercion, and solicitation charges, among others. He has litigated millions of dollars in personal injury claims as well.
Shannon Powell, Associate Attorney:
– Having worked as a research assistant and certified law clerk at Corbridge Law Offices, Shannon has the knowledge needed to work within our systems and the understanding of our mission of Helping you through tough situations. He focuses on Criminal Law and Domestic Violence.
Though cases often move slowly, we make sure to keep our clients fully informed of changes, deadlines, and small details throughout the trial. Our toughest cases and most serious charges are reasonably managed because of this communication.
Call Corbridge Right Now at 503-352-9360 and Defend Your Liberty
Criminal convictions can have severe, long-term consequences. Based on their nature and the punishment imposed, crimes can be charged as felonies or misdemeanors. Misdemeanors are generally less severe, while felony charges involve serious misconduct. Mandatory court fees, possible jail time, emotional stress for you and your family, and blights on your record are all possible if convicted. To avoid these problems, you need an attorney that can walk you through this complicated process. We can offer you peace of mind during this difficult time. Our lawyers specialize in criminal cases and have extensive first-hand knowledge in the following areas:
Other Criminal Offenses
If you've been accused of a crime, it is imperative that you turn to professionals in the field. Every case is different, and it is best to involve a professional to guide you through the complicated process. Based in Hillsboro, we believe in the importance of knowing you and your situation to best develop a plan. Our defense lawyers will review your options to defend you and your rights vigorously.